Official Crypto
Sponsor Opportunity
Want to run with the 1+ million upwardly mobile crowd?

Rugged Maniac Series 2022
RUGGED MANIAC SERIES 2022
We are in search of an official crypto sponsor for the North American series for Rugged Races. All crypto and exchange brands are welcome to apply.
For over 10 years, the wildly popular Rugged Races celebrates the spirit of sport, teamwork and fun for all fitness levels. 
Rugged Maniac has garnered a loyal fan base including, 1+ million Facebook followers and over 150,000 each year to races across North America. 
Join us to engage with millions of RM followers and fans.  
KEY BENEFITS: Position your organization as the premier crypto brand in North America at over 29 events in key cities throughout North America.
TOP BRANDS: Sponsor alongside some of North America's top companies. 
EXPANSIVE REACH: Leverage Rugged maniacs media and social reach through media, publication and influencers with a program impressions expected to be 25 million throughout the year.
OPPORTUNITIES FOR: Sampling, Contesting, Exhibitor booth, digital couponing, thought leadership and signage. 

Total Expected Impressions: 25+ million
Total Expected In-person Audience Engagement: 150,000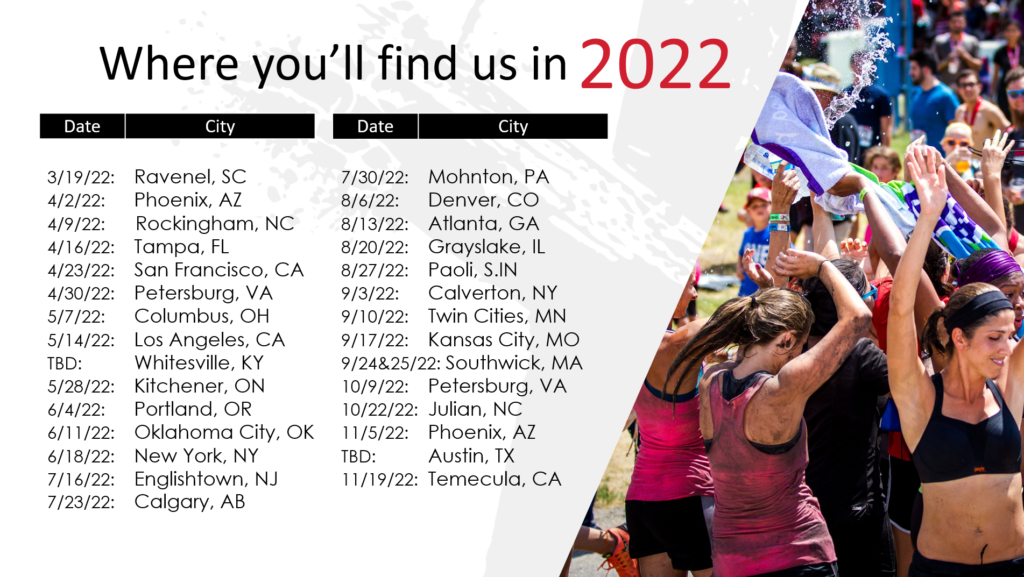 Reply with Interest: 
Discovery Sessions: 
Submit Proposal by: 
SUGGESTED BID: 
November 12, 2021
November 12-20, 2021
November 25, 2021
US$ 250,000 for all locations
Find out more about our audience demographics.  
Reply with Interest by the date