When people are passionate....we all win.
It all started with a terrible disconnect.

Brands were finding it easier to navigate advertising through sponsored ads and social influencers.

But events and festivals were falling behind the technology, making it harder to attract exhibitors and sponsors.

At the same time, events and festivals were simply not keeping up with technology making it less attractive for brands to sponsor.

We found a better way. We created a new onramp to connect brands to their audiences. Now we celebrate the original influencers, where people connect and brands break through at conferences, festivals and sporting events.

The heartbeat of humanity.
"Every major brand today is being built with partnerships at the core, but the world of brand and partnership collaboration is still super messy and broken. We are here to fix it."
Mary Beth Kyer
Co-founder and CEO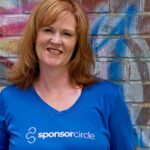 Mary Beth Kyer, CPA CMA and her team have managed strategic projects that are poised to fundamentally change organizations. A leader in technology driven solutions, Mary Beth has helped Fortune 500 companies and not-for-profits to build creative marketing and learning solutions that connect to their audiences.
Mary Beth knows the virtual delivery industry – as a principal of Euphoria, she worked with some of North America's largest companies build to successfully implement large media and e-learning roll-outs, change management and training for technology solution. Her clients include, Loblaw, Telus, Arterra Brands and Royal Sun Alliance.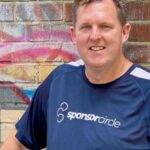 Brad McCabe has over 20 years experience working with not-for-profit, government and corporate organizations focused on partner development, outreach & experiential marketing, and audience engagement. The scope of his work has included local, regional, national and international initiatives.
When it comes to marketing and audience engagement, he succeeds for his clients by focusing on brand alignment and fit. He has developed brand strategy and built a portfolio of assets and activations that match sponsor needs.
This focus has had great results in audience development & targeting, partnership valuation & matching and in experiential engagement.