I am looking for Sponsors
Get connected
Event. Property. Festival. Rightsholder. Cause marketer. You've been called so many names, you'd be forgiven for having an identity crisis.
But you know who you are. You're the heartbeat of humanity. You connect people to build communities, strengthen business ecosystems, and champion causes that can change the world for good. Wouldn't it be great if someone could just hand over money to help you?  That's where we come in. Sponsor Circle provides people like you to connect brands with events and the consumers that love them. Here's how we can help you. Register on Sponsor Circle and showcase your sponsorsable opportunity. By using our platform, you will be sure to include the most relevant information that sponsors are looking for.
Make your revenue team's lives easier
We are the research assistant you couldn't get budget for. Leverage our latest technology in artifical intelligence to be connected with brands that are looking to connect with your audience. We bring together key information from many sources to make it faster for your sponsorship team to identify qualified prospects.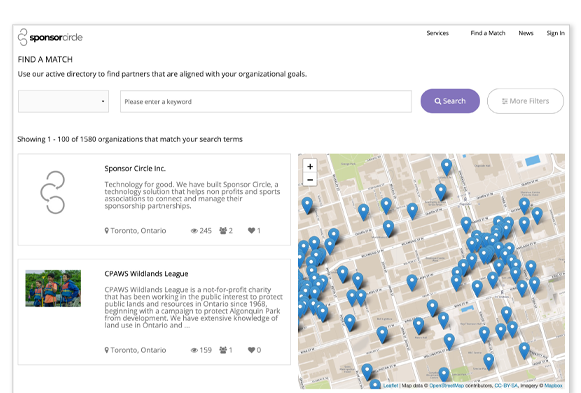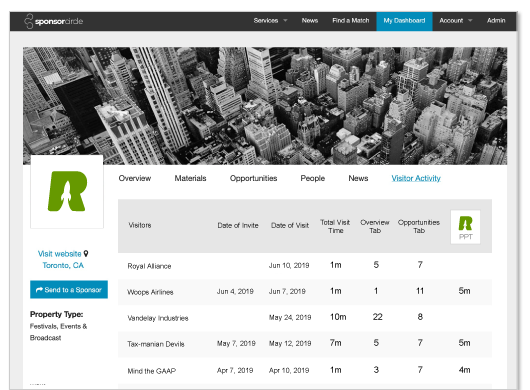 Sponsorship auction tool
We are the coordinator you couldn't get to streamline your sponsorship process. Leverage our technology and expertise to manage your sponsorship bids. Send out your opportunity to prospective sponsors, track who has opened them and for how long. We charge a success fee only if you land a sponsor.
Go from guessing to knowing
Get real verifiable data to know who's in your audience, where they live and what they like to do. This is an all important component in presenting your audience to a prospective sponsor.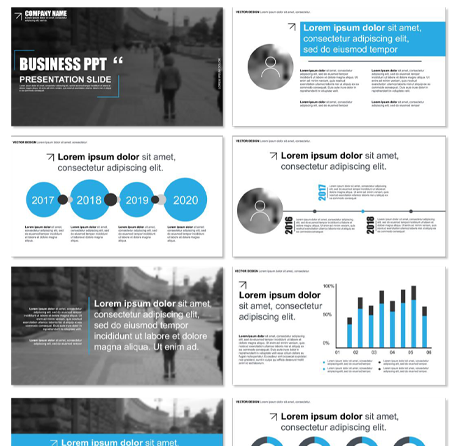 Speak the language brands want to hear
Understand what you are offering and how to price it competitively. We can help you create the most desirable opportunities that brands wnat to buy to reach their consumer. From awareness to retargeting strategies, we will help you value your opportunity to be competitive and relevant.
Valuation
Don't know what you have to offer a sponsor and how much you should ask for? We will do a complete valuation of your event. That way, you know exactly what you have to offer and how much it is worth to a prospective sponsor. 
© 2020 Sponsor Circle Inc. - All Rights Reserved